:: jrocker.com ring ::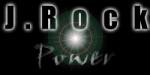 << ?? >> list


Welcome to Decadent Destruction
A Shrine dedicated to Kaya, the former
vocalist of Schwarz Stein.
Please visit our new Schwarz Stein
Forum, register for free and help us to create
a community!
"Amidst the darkness, turn by yourself
towards the light and run towards it."
~Kaya
~Credits~
New Vogue Child: For the images.
Wandering Fox: Thank you for the images.
Faith: Thank you for the translations.
Hori: The translation as well.
H+: Thanks for the fanarts...^.^
~If you have any questions,
use the link above